RBHS recently celebrated National Decision Day with our seniors. We're proud of the Class of 2022, and can't wait to see them be successful in the next phase of their lives. Check out this video to see their plans:
https://www.wevideo.com/view/2667773359
#redbud132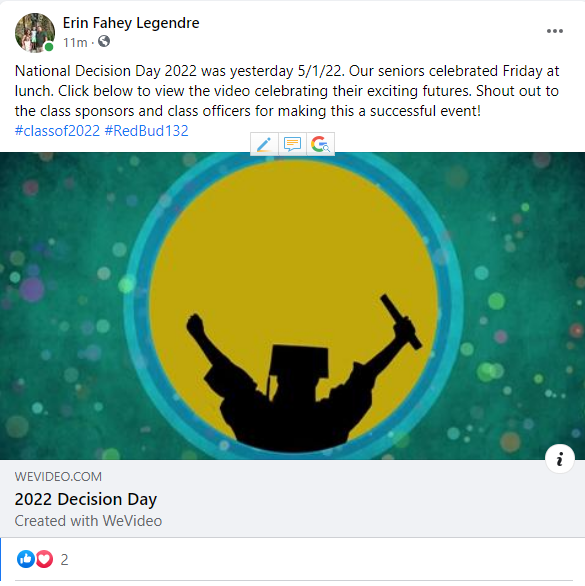 We are celebrating Teacher Appreciation Week with the wonderful staff of Red Bud High School. We are lucky to have these great, dedicated staff members. We thank them for all they do, this week and every week.

We'd like to wish a happy Administrative Professionals' Day to our RBHS secretaries, Ms. Sharon Koester & Ms. Debbie Koester, and to our co-op program student worker, Maggie Dufrenne. We appreciate these ladies today & everyday. #redbud132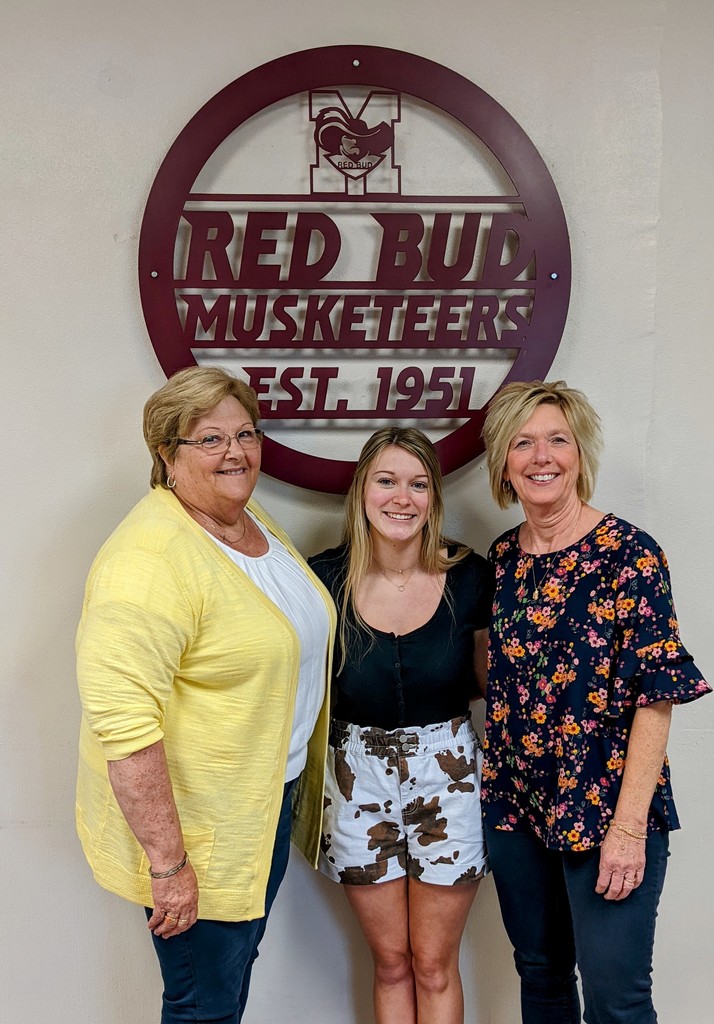 The RBHS Spring Fine Arts Show will be Sunday, April 24. The art show starts at 3:00. The band & chorus concert starts at 4:00. Both will be held in the RBHS auxiliary gym. #redbud132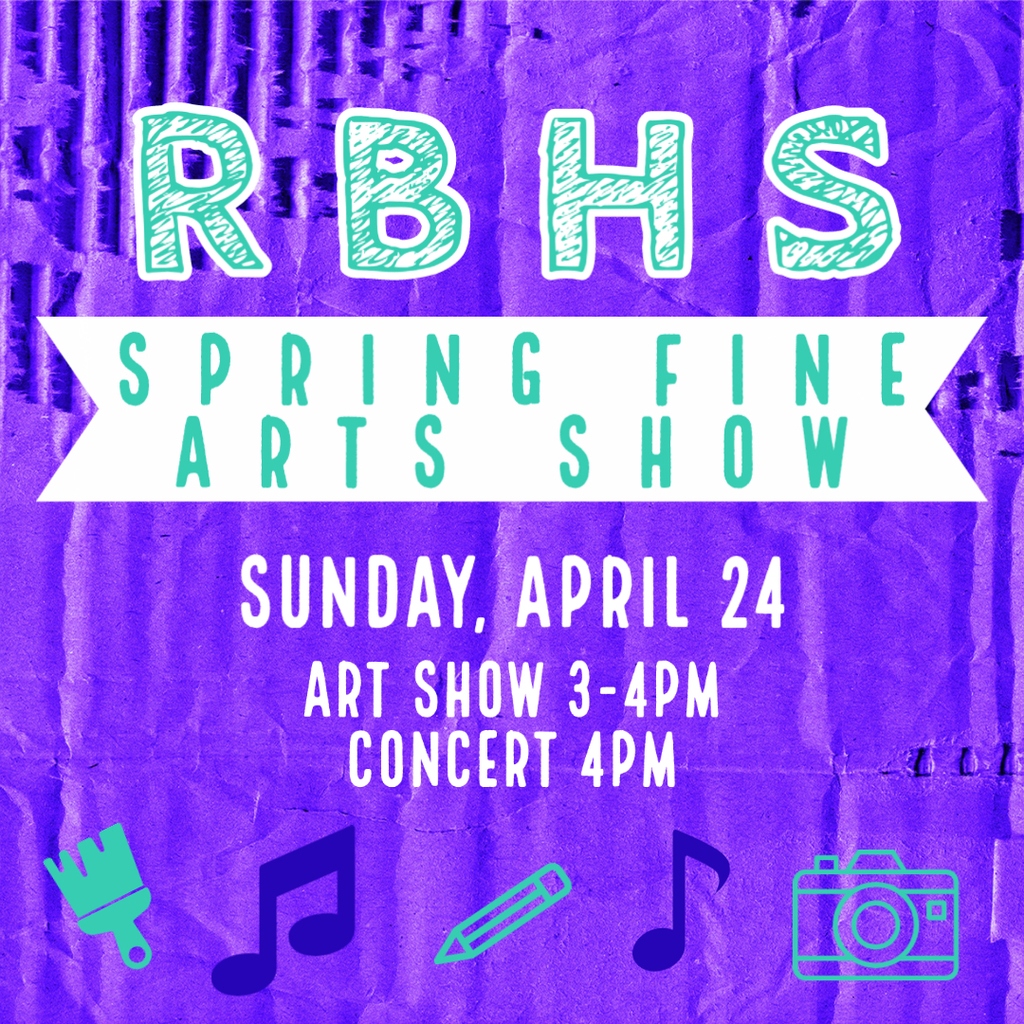 RBHS FFA Easter weekend plant sale! Wide variety of plants available, including landscaping, baskets, & garden vegetables. Thurs 3-5; Fri 9-3; Sat 9-1; Mon 9-3 #redbud132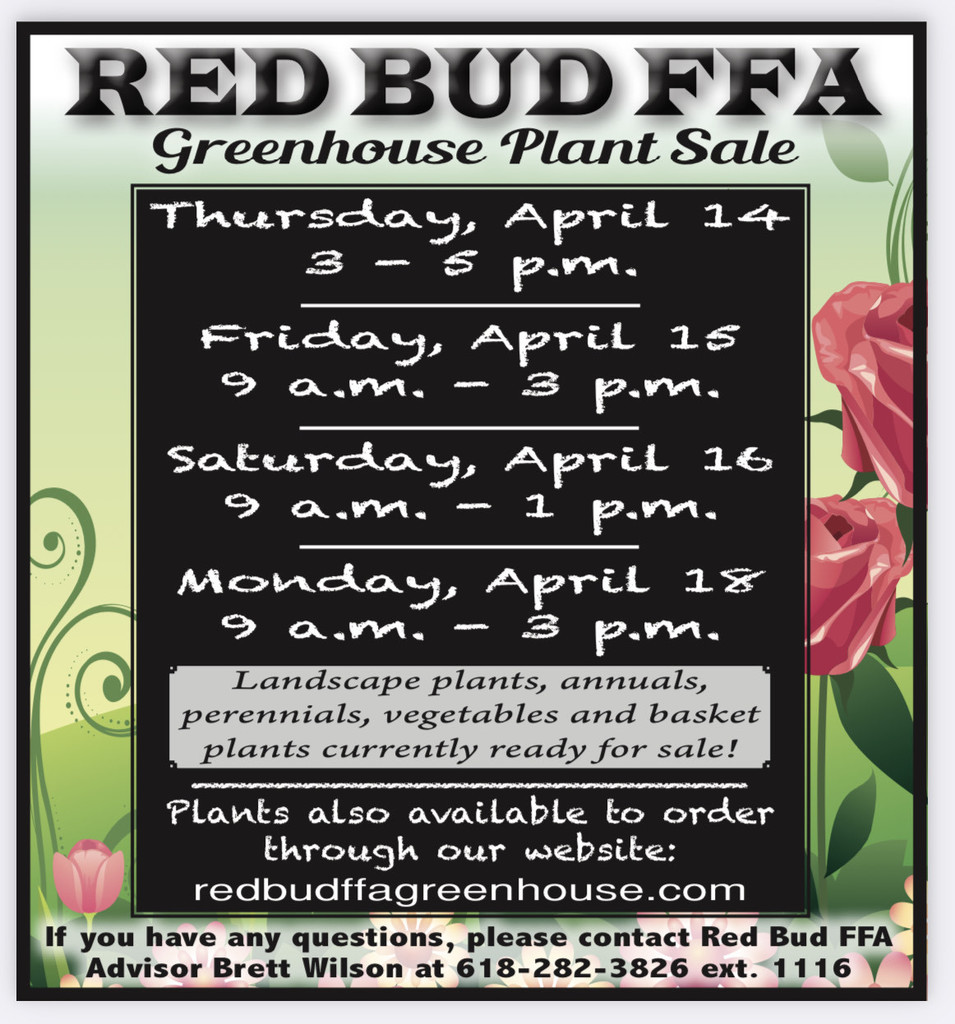 Opening night for RBHS Drama Club's showing of "Hooray for Hollywood" is tomorrow! Come out and see these talented Musketeers in action. See the attached flyer for details. #redbud132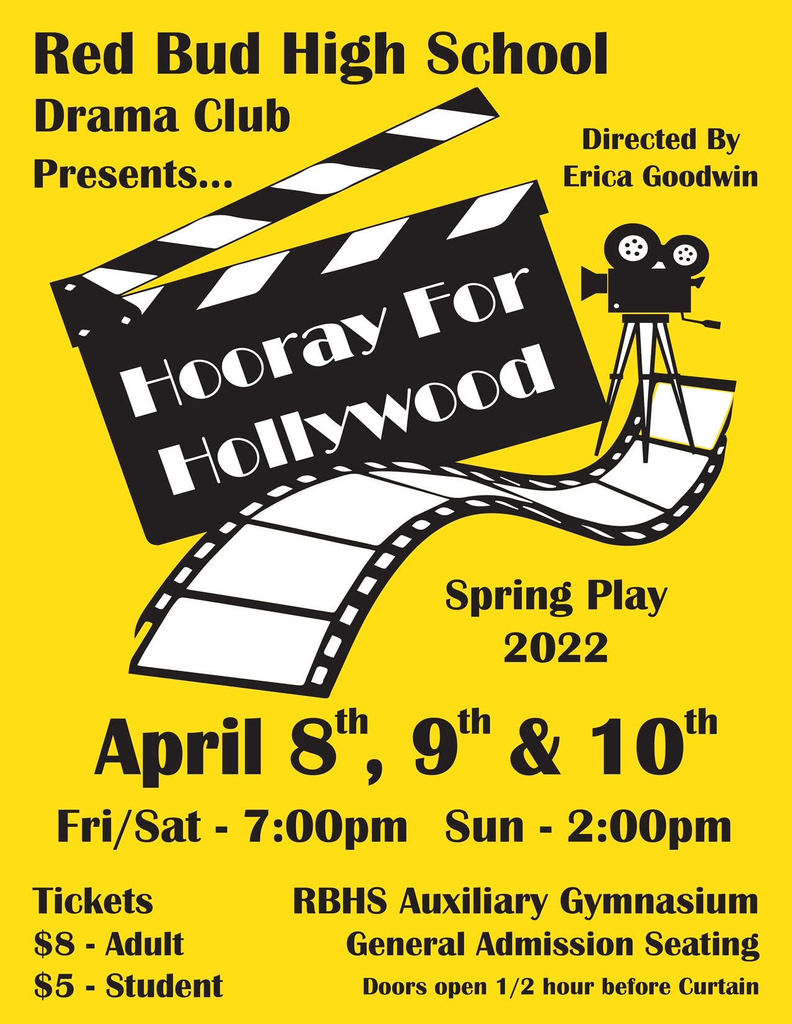 POST PROM will be held immediately after prom at RBHS on 4/30. Doors will open at 11:00 and the party will end at 3:30. There will be food, music, and games, along with OVER $3000 in prizes given away. Come out and have a great time. #redbud132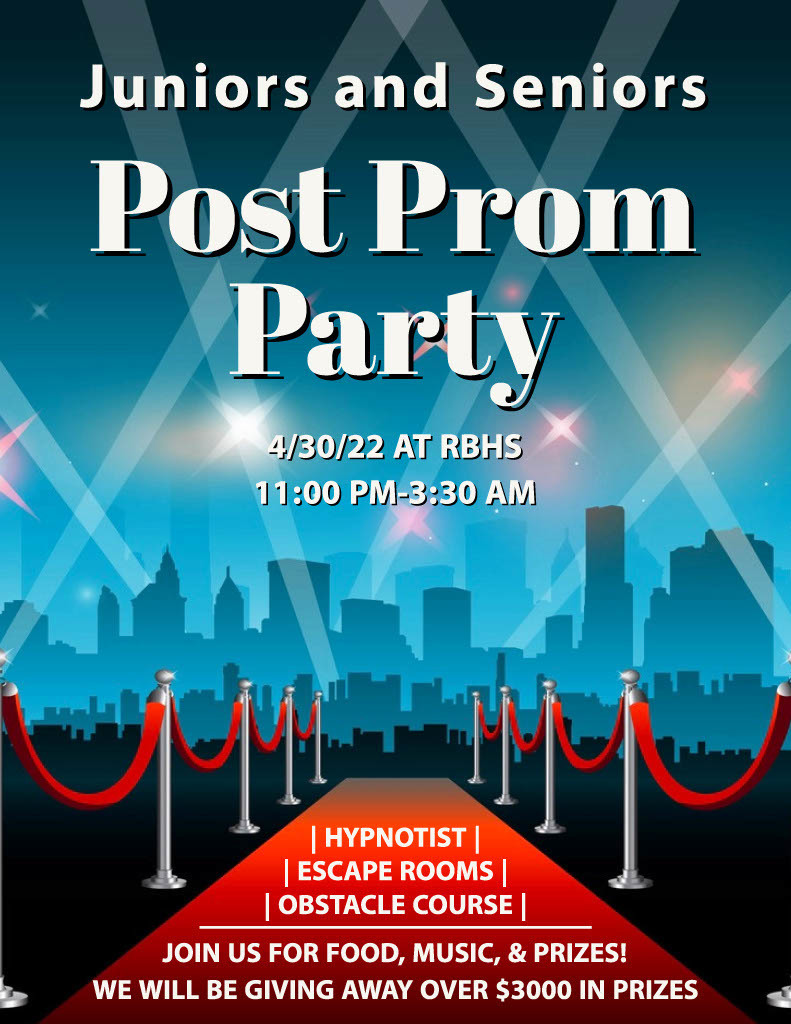 Addison Liefer is the RBHS Lions Club Student of the Month for March. Addison was nominated by Ms. Bandy & Mr. Magee for her impressive contributions to our Math & ACES teams, as well as her dedication to classwork & other extracurriculars. Congrats Addison! #redbud132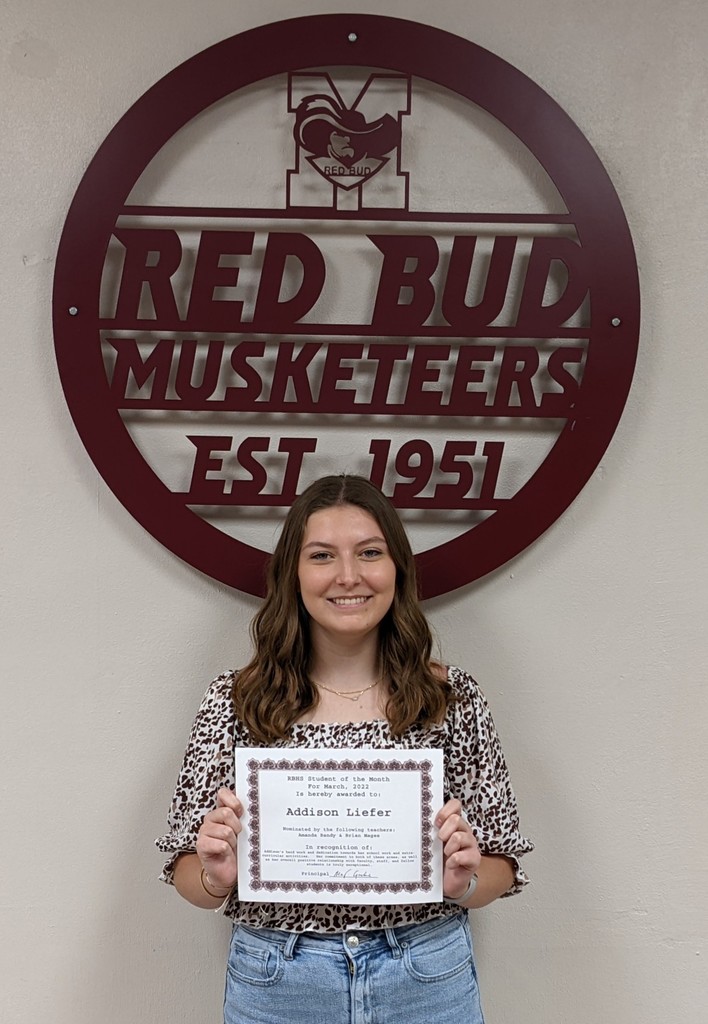 The Musketeer Drama Club will present their Spring play: Hooray for Hollywood on April 8, 9, 10. See the flyer below for show times and we will see you there! #redbud132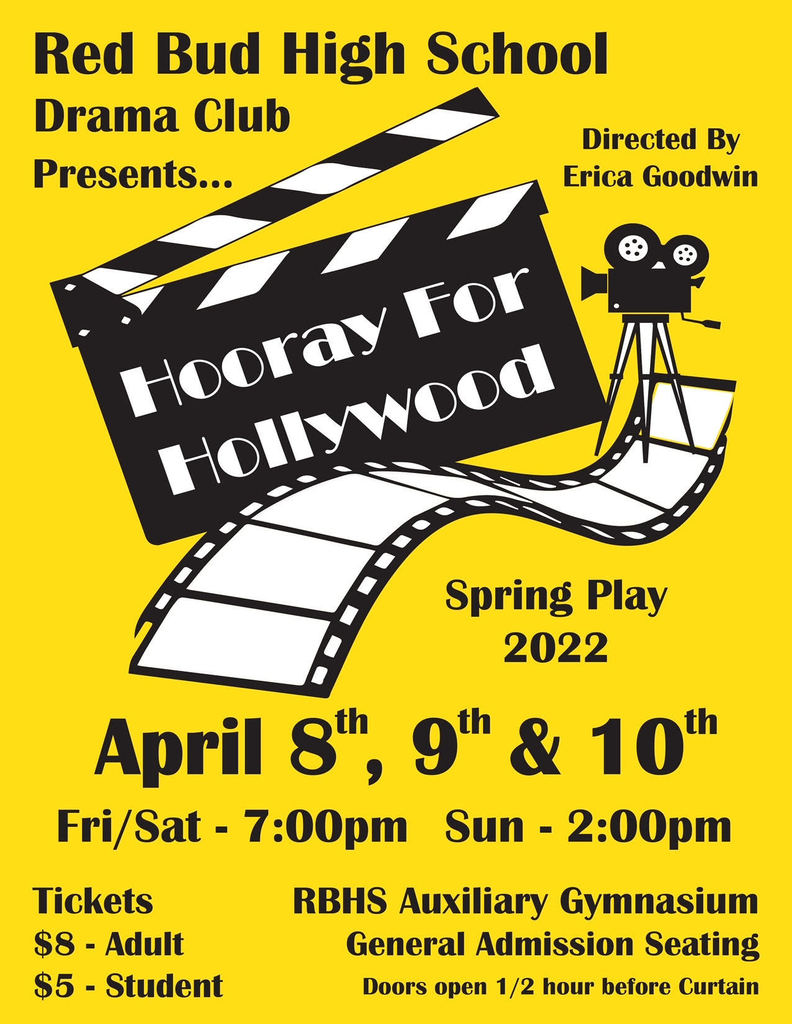 Congrats to Musketeer Nick Fehr on taking 8th place and medaling at the Illinois Top Times State-Indoor meet.

Congrats to the Musketeer Academic Challenge (ACES) Team on their first place finish in the Sectional competition. Musketeer ACES are now STATE bound and will compete for the Illinois ACES crown.

Congrats to the RBHS Math Team - 1st place in the ICTM 1A regional! Their performance ranked 8th in IL. Musketeer Mathletes advance to compete in the ICTM State Final in April. Congrats also to the 10 individual medalists! #redbud132

Reminder! Call the RBES office at (618) 282-3858 to schedule an appointment to have your pre-schooler screened.